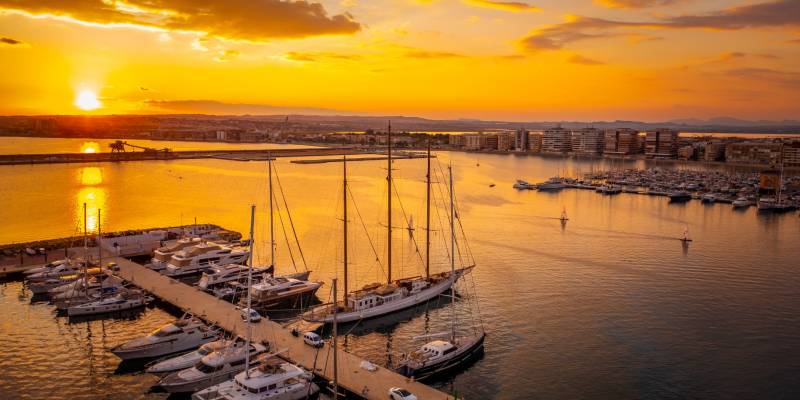 5 Oct
What to Look Out for When Buying Properties in Spain
Do you want to buy a house in beautiful Spain? The sunny coastline, Mediterranean Sea and enriched culture might be appealing, however there are some things you should keep in mind. In this piece, we will clarify several key points that may assist you in your search for a home in Spain.

1. Legal Assistance is Crucial:
Always engage a local and reputable lawyer when purchasing property in Spain. Spanish property laws can be intricate, and only a local attorney will provide the most updated and relevant advice. Ensure that your chosen lawyer is registered with the local bar association (Colegio de Abogados) and has no affiliations with the seller or the agent.
2. Importance of the Nota Simple:
Before buying, get a 'Nota Simple' from the Property Registry. This document outlines the property details, the current owner, any debts or liens against the property, and its boundaries. It's a crucial step to ensure you're not inheriting any surprise liabilities.
3. Beware of Coastal Laws:
Spain's coastal law or "Ley de Costas" can affect properties near the sea, like many in Torrevieja. This legislation means that the state can reclaim property within public maritime areas, which could impact your property rights. Before purchasing any coastal property, be clear on its standing concerning this law.
4. Double-Check New Developments:
If you're buying a newly built property, ensure it has a 'First Occupation License' issued by the town hall. This certifies that the property is fit for habitation, adheres to local building standards, and is connected to essential utilities.
5. Know the Total Costs:
The property's sticker price isn't the only cost to consider. Buyers should be aware of added expenses, such as the Property Transfer Tax (for second-hand homes), VAT or IVA (for new homes), notary costs, registry fees, and legal fees. Look with your agent what applies for you.
6. Understand Your Residency Rights:
With Brexit's impact and other geopolitical shifts, it's vital for non-Spanish buyers to understand their residency and property rights. Non-residents can buy property in Spain, but the duration of stay and other rights might be restricted, depending on your nationality.
7. Property Surveys aren't Standard, but Consider One:
Unlike some countries where property surveys are mandatory, in Spain, they're optional. However, investing in a professional property survey, especially for older properties, can save you from future headaches and unforeseen repair costs.
8. Deciphering the Energy Efficiency Certificate:
By law, every property for sale in Spain needs an Energy Efficiency Certificate, indicating its energy consumption and environmental impact. Not only does this give you insight into the property's energy efficiency, but it can also be a bargaining chip in price negotiations.
9. Negotiate but Respect the Local Market:
While it's natural to want the best deal, remember that the Spanish real estate market varies from region to region. A property in bustling Madrid might have a vastly different valuation from one in tranquil Torrevieja. Research local prices, consult with your agent, and always negotiate with respect for the seller's perspective.
10. Rent Before You Buy:
If you're new to Spain or Torrevieja, consider renting first. This approach gives you a feel for the local community, amenities, and any potential issues that might not be immediately apparent. Renting first can provide invaluable insights that will guide your purchasing decisions.
Share
Back to news
Categories